QH Core
In the Heart of Europacity
The future is right here
Key Details at a Glance:
166 rental apartments
29 m² - 144 m²
1 to 4 rooms
1st to 10th floor
Loggia or balcony (except for 4 apartments)
Some apartments on the 9th floor have rooftop terraces
View Floor Plans
Find Apartments
High-Quality Linoleum or Parquet Flooring
Built-In Kitchen with Dishwasher, Fridge, and Stove
Loggia, Balcony or Rooftop Terrace
Large Windows to Flood Living Areas in Natural Light
Inner Courtyard Only Accessible to Tenants
Integrated Smart Home Functions
Bicycle and Pram/Stroller Storage Area
Redefining Mitte

Where once long-distance trains such as the 'Hamburg Flyer' rattled past, today it's the ultra-fast internet that sets the tempo. Covering around 85,000 square metres, Quartier Heidestrasse is creating a small town of its own within the larger city. A real neighbourhood – one that combines living, working, and, leisure – in the middle of Berlin, in the middle of Europe.
QH Core is the heart of this new neighbourhood. This residential and commercial building surrounding the local square will become the new meeting place for the whole of Europacity. Why? Because people will find everything here that makes a real Berlin neighbourhood worth living and spending time in: small shops, a well-stocked supermarket, a sweet café, and more besides. You can look forward to an entire promenade that will soon be bursting with life: the entire Quartier Heidestrasse will be complete within just a few years.
Living, working, and leisure – the famous Berlin mix is being catapulted into the 21st century right here. The hotel, a childcare facility, and coworking spaces, combined with the proximity to the central railway station and the new S-Bahn line no. 21, along with e-mobility charging stations – and of course plenty of places to support every aspect of a connected and digital life. Quartier Heidestrasse is already set up to support the standards of tomorrow. For example, the mobile communications technology, which enhances the availability of all mobile networks right into commercial units is already 5G-ready. Then there's the smart home strategy, which will seamlessly connect building services, communications and interaction with service providers in the future. Talking of connections: a dedicated mobility concept will get people moving through carsharing and bike hire programmes.
QH Core Will Be a Beauty
Light – this is what creates a sense of comfort. Strong natural lighting, open, and simply beautiful: ceilings made from stylish exposed concrete, huge panoramic windows, and high-quality linoleum or parquet flooring create a harmonious home atmosphere, which is rounded off by smooth walls, bathrooms adorned with elegant tiles exhibiting a timeless beauty, and light switches and fittings based around a unique colour scheme. This perfectionism results in apartments that people simply fall in love with, at first glance just like the last.
Not just any home: it's MY home! If this is your way of thinking, you'll find exactly what you need at QH Core. Tailored to the needs of people who love open spaces just like they love their privacy. Built for people who value tangible quality. And designed for people who are more "or" than "and".
What do you expect from life at QH Core? Granted, you can expect a lot and won't be disappointed!
Image Gallery
Find Apartments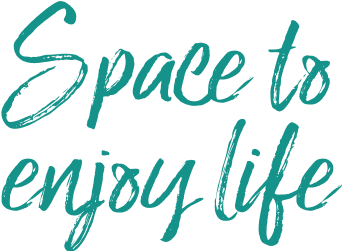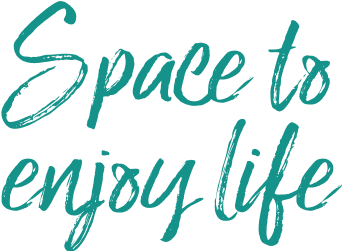 Tom Krämer Is Moving In
Tom Krämer is 28. A front-end developer by profession, Tom Krämer is moving into Quartier Heidestrasse – or more specifically, QH Core. We met up with Tom for a chat – about life in general, and his choice to move here. Read on to learn why a digital native like Tom is moving to the heart of Europacity. Get to know your new neighbour!
It's a cold and wet day in February, like many in one of those all-too-familiar Berlin winters. I meet Tom Krämer, 28, at 8:30 a.m. in a small coffee shop near Nordbahnhof in Mitte. At around 8:36, he rushes through the door and apologises profusely for being late. But this isn't because he left home too late, but because he had to pop back to the gym, because he'd forgotten his headphones. He settles down after his first sip of coffee, and now we can begin.
Tom works as a front-end developer at a fintech startup. The office is just around the corner on Chauseestrasse, which has been home to many offices for some time. The German Federal Intelligence Service moved into its imposing new premises in February 2019, but it also benefits from the close proximity to the Charité Hospital, Bayer Schering, and a range of federal ministries nearby. "This corner of Mitte is not as crowded and established as the area around Hackescher Markt or Friedrichstrasse," he says, as he turns to gaze out the window, "that's why something is still developing here." Just like around Nordbahnhof, lots of new offices have cropped up around Chausseestrasse and Invalidenstrasse in recent years, which have given the neighbourhood a different feel.
Tom heard about Quartier Heidestrasse and wants to move into QH Core as soon as possible. "I took a closer look at it and rode around a bit on my bike after work. It's not far from here. It'll be a completely new neighbourhood with shops, offices, open squares, green spaces, and lots of new apartments, of course. Right in the middle of Berlin. I definitely want to be there; the digital infrastructure is reason enough," he explains. Quartier Heidestrasse, he says, will be the precise embodiment of that digital future that many Berlin startups are working towards. "Banking transactions and even investments are increasingly being handled via apps on smartphones, and AIs are taking care of more and more decisions for us. Overall, and I'm referring particularly to my own generation here, we are incredibly strongly connected to each other nowadays – on a digital level. The smart home solutions like those found in Quartier Heidestrasse mean I can benefit from all of this in my apartment, and even my entire neighbourhood."
Aside from these digital and therefore rather less visible advantages, Tom has also been inspired by the location of Europacity and Quartier Heidestrasse. This spot between Berlin's central station, the Spandau shipping canal, and Sprengelkiez is exceptionally central, in the middle of the city, with good transport links via S-Bahn, U-Bahn and tram from the central station. Discussions regarding a new S-Bahn close to the existing circle line are also underway. This would open up the northern part of Quartier Heidestrasse. "This area is basically like an island. You can get off the island, but you don't really have to, because Quartier Heidestrasse has practically everything you need day to day: supermarkets, small local shops, coffee shops, and eateries. I can take the car, but I don't have to. Whether walking, biking, or taking public transport – everything is close by. I like that: I can, but I don't have to," says Tom. Then I only have to do one other thing: go to work.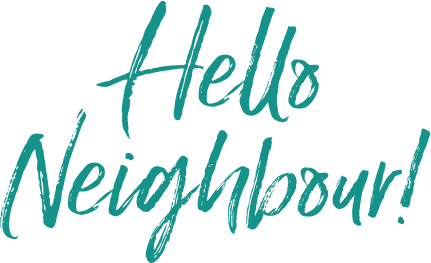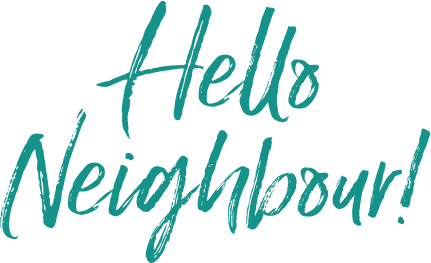 Example Layouts
Apartment type 7
(1 room)
Apartment no. 43
29.25 m² | 1 room | 1st floor
Living / Cooking / Dining
24.50 m²
Bathroom
4.75 m²
Net living area
29.25 m²
Total living area
29.25 m²
Apartment type 3
(2 rooms)
Apartment no. 13
67.62 m² | 2 rooms | 1st floor
Living / Cooking / Dining
23.10 m²
Bedroom
19.57 m²
Bathroom
4.54 m²
Entrance area / Cloakroom
17.30 m²
Net living area
64.51 m²
Loggia (real area: 6.21 m²)
3.11 m²
Total living area
67.62 m²
Apartment type 18
(2 rooms)
Apartment no. 108, 115, 122, 129, 136, 143, 150, 157
59.35 m² | 2 rooms | 1st - 8th floor
Living / Cooking / Dining
35.39 m²
Bedroom
12.36 m²
Bathroom
4.32 m²
Laundry room
3.44 m²
Net living area
55.51 m²
Loggia (real area: 7.67 m²)
3.84 m²
Total living area
59.35 m²
Apartment type 2
(3 rooms)
Apartment no. 2, 14
82.69 m² | 3 rooms | 1st floor
Living / Cooking / Dining
32.02 m²
Bedroom
15.32 m²
Room
14.90 m²
Bathroom
5.18 m²
Guest bathroom
2.86 m²
Entrance area / Cloakroom
9.30 m²
Net living area
79.58 m²
Loggia (real area: 6.21 m²)
3.11 m²
Total living area
82.69 m²
Apartment type 28
(3 rooms)
Apartment no. 30, 33, 36, 39, 42
65.57 m² | 3 rooms | 2nd - 6th floor
Living / Cooking / Dining
18.50 m²
Bedroom
13.59 m²
Room
12.51 m²
Bathroom
6.67 m²
Entrance area / Cloakroom
5.77 m²
Net living area
57.04 m²
Balcony (real area: 6.18 m²)
3.09 m²
Loggia (real area: 10,88 m²)
5.44 m²
Total living area
65.57 m²
Apartment type 36
(3 rooms)
Apartment no. 88, 92, 96, 100, 104
91.84 m² | 3 rooms | 2nd - 6th floor
Living / Cooking / Dining
34.62 m²
Bedroom
14.47 m²
Room
15.41 m²
Bathroom
5.81 m²
Guest bathroom
3.84 m²
Entrance area / Cloakroom
8.66 m²
Net living area
82.81 m²
Loggia 1 (real area: 10.90 m²)
5.45 m²
Loggia 2 (real area: 7.15 m²)
3.58 m²
Total living area
91.84 m²
Apartment type 27
(4 rooms)
Apartment no. 29, 32, 35, 38, 41
121.13 m² | 4 rooms | 2nd - 6th floor
Living / Cooking / Dining
33.45 m²
Bedroom
19.19 m²
Room 1
13.10 m²
Room 2
14.80 m²
Bathroom
5.63 m²
Guest bathroom
4.94 m²
Entrance area / Cloakroom
21.34 m²
Net living area
112.45 m²
Loggia 1 (real area: 11.16 m²)
5.58 m²
Loggia 2 (real area: 6.20 m²)
3.10 m²
Total living area
121.13 m²
Apartment type 34
(4 rooms)
Apartment no. 66
111.01 m² | 4 rooms | 2nd floor
Living / Cooking / Dining
36.47 m²
Bedroom
16.52 m²
Room 1
14.03 m²
Room 2
11.92 m²
Bathroom
6.09 m²
Guest bathroom
4.41 m²
Entrance area / Cloakroom
12.60 m²
Net living area
102.04 m²
Loggia 1 (real area: 10.90 m²)
5.45 m²
Loggia 2 (real area: 7.04 m²)
3.52 m²
Total living area
111.01 m²