Living Where the City's Heart Beats
A location in the middle of the metropolis, and so close to the central railway station, ensures perfect connections for public transport, travel by car, and the airport. But the best part is that you can enjoy all the advantages of life in the capital within walking or cycling distance. Go out in Sprengelkiez, relax at the Vabali spa, enjoy after-work drinks in the Zollpackhof, breathe out that city stress on the Panke cycle path, sample some culture in the Hamburger Bahnhof gallery, or take a stroll through the government district – this area really has it all. You don't even have to pick just one – you can experience all this here every day at your leisure.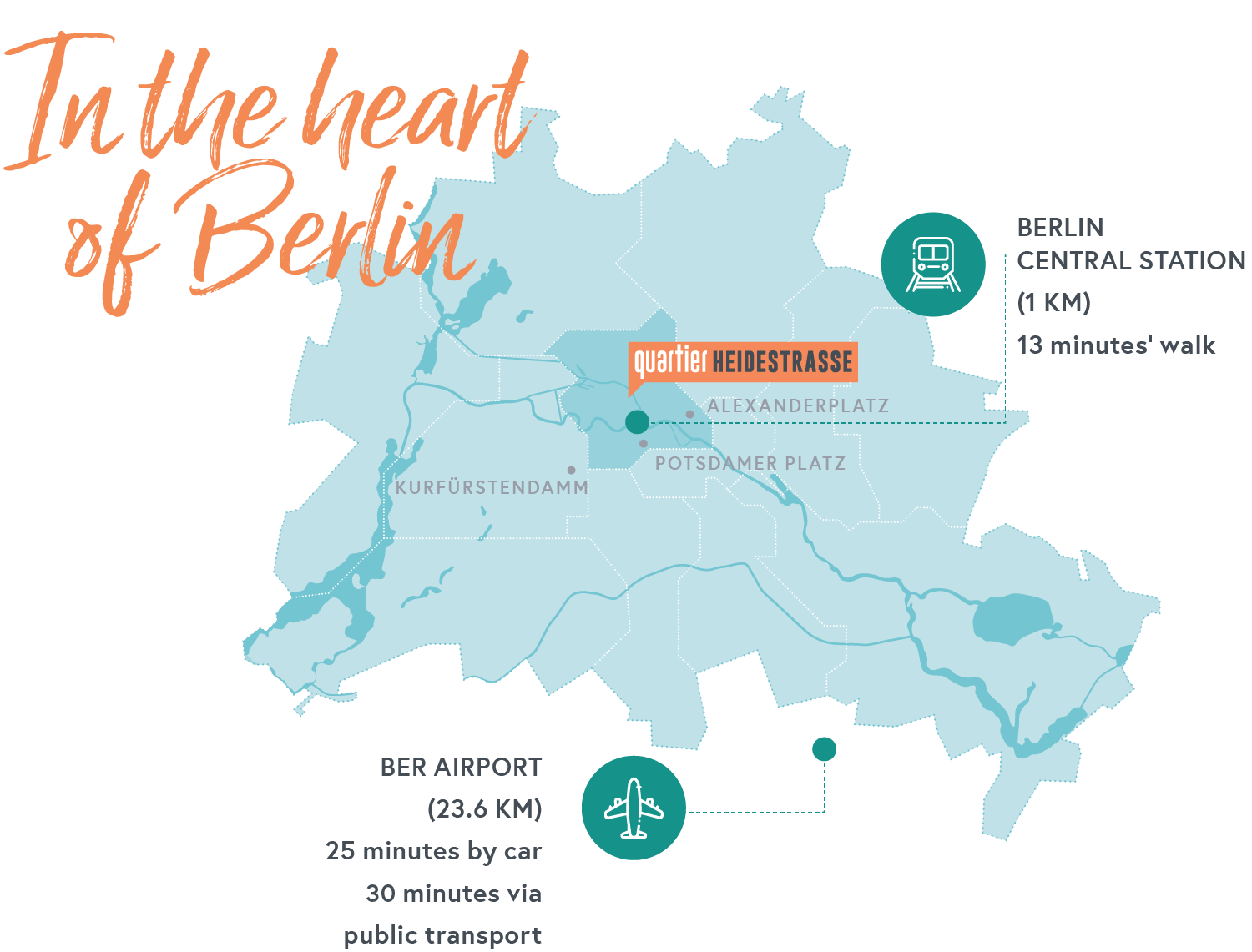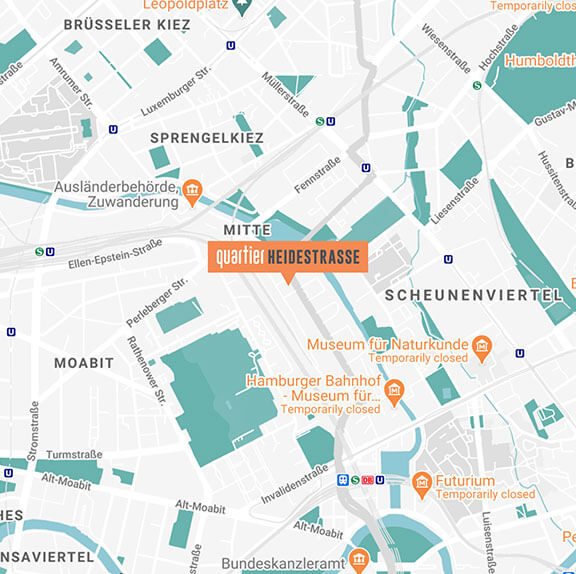 Big Names on the Block, Big Employers Nearby
More than 16,000 people will work in Europacity in future – a striking figure. Some have already moved in: Oil group Total moved into its German headquarters to Tour Total on the southern end of Europacity in 2012. Energy transmission system operator 50Hertz Transmission has been located directly opposite since 2016, and KPMG moved into premises just a minute down the road in 2018. A particularly sizeable employer is moving directly into Quartier Heidestrasse itself – software giant SAP. 50Hertz will also be leasing offices in the QH Core.
But even outside Europacity, major companies and institutions can be found in the immediate vicinity of Quartier Heidestrasse – such as Bayer Schering, another DAX-listed company that is just a stone's throw away. Along with the German Federal Armed Forces Hospital, the Federal Ministry of Economics is also very easy to reach thanks to the newly built bridge over the Berlin-Spandau shipping canal. The Charité Hospital is also nearby, with its campus located directly southeast of Europacity. The Federal Ministry of the Interior, built in 2014, located south-west of the main railway station, forms the western end of the government quarter along with the Chancellery and Reichstag. You couldn't be closer to the German parliament and the various federal ministries.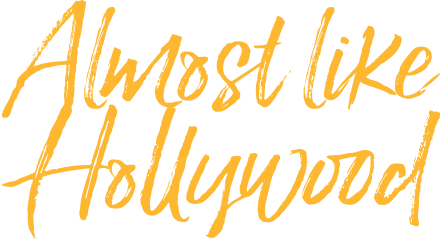 Open Spaces and Green Places
Many residents of Quartier Heidestrasse will come to enjoy an evening tour through the neighbourhood, with its green paths and passages, and its many sitting areas and spacious squares will simply be part of the experience – whether going for a leisurely stroll or fitness-boosting jog. The newly improved waterside esplanade alongside the Berlin-Spandau canal is especially good for an evening jog. Those who want to escape a little from Berlin and its hectic life can retreat to the neighbourhood's green inner courtyards, which are designed to contrast with the stone of urban spaces. There, away from the city noise and well hidden between lush greenery, you will find quiet corners for reading or listening to music, as these delightful courtyards are only accessible to the residents and their guests. These offer a wonderful way to relax.
Green open spaces – another aspect to Quartier Heidestrasse. Stroll through the lively square with its restaurants, cafés and bars, sit quietly under shady trees at Nord hafenplatz and catch up on your messages on your tablet, or retire with a book to one of the many inner courtyards: Everyone has different ideas about how they like to recharge their batteries. And that's why Quartier Heidestrasse offers a suitable mix of activity and tranquillity for each of its residents. This allows everyone to find their favourite place, whether that's in the centre of things, or in a secluded corner for some precious respite.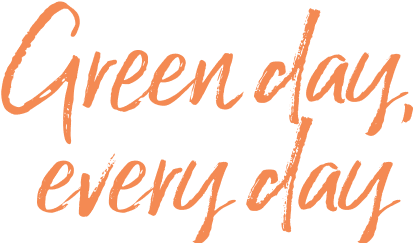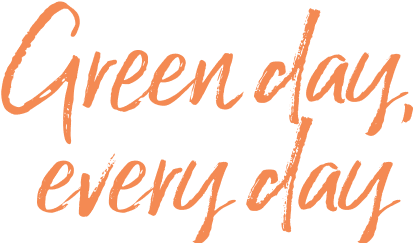 A RIGHT NEIGHBOURHOOD WITH EVERYTHING YOU NEED AND LOVE IN EVERYDAY LIFE
What would Berlin be without its neighbourhoods? They are the small oases offering us everything that makes this city so special. Where life takes place and people meet up. Where we can not only live, but also be ourselves. And this is also how the Quartier Heidestrasse is set to be: a district full of vibrancy, culture and joie de vivre. With people who feel content and live their lives here. Neighbours who feel at home here and make the quarter their neighbourhood.
In the Quartier Heidestrasse, life is celebrated full of enjoyment. Small shops, art spaces, urban manufacturing, coffee bars, restaurants and lounges – here you will find the vibrant and inspiring atmosphere that is so typical of Berlin.
The right ambience at all times: brunch, lunch, tea time, a sundowner, a nightcap – the days, nights and friendship are celebrated in the Quartier Heidestrasse. A lively quarter, in which Berlin's diversity is at home: because this is where real life takes place.
Cafés, shops, leisure time: the unique attitude to life in the capital city begins right on your doorstep in the Quartier Heidestrasse. Europacity is growing and offers a great deal of inspiration and amenities.